School / Sports News - February 17, 2020
---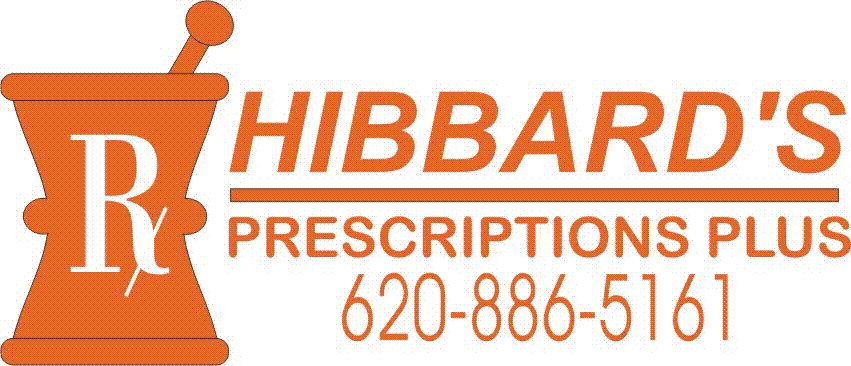 read complete story in our hard copy edition or subscribe online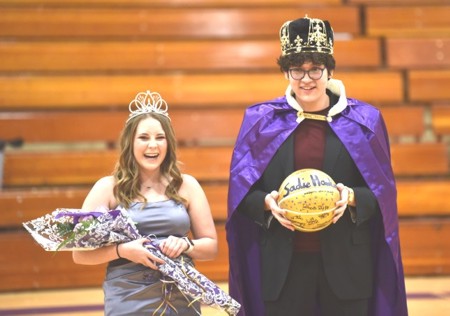 Caption: The Medicine Lodge Indians Scholars Bowl team will travel to Inman on Saturday, February 15, to compete in the state meet.
Scholars Bowl Headed to State
by Krista Gerstner
MEDICINE LODGE - On Thursday, January 6th, the Medicine Lodge High School Varsity Scholars Bowl team traveled to Moundridge to compete in the Regional Scholars Bowl Meet. Upon arriving, all 12 teams were split into two pools to play round robin, with the top three teams in each pool advancing to the finals. In their pool, Medicine Lodge tied for second against Hillsboro with a record of 3-2. Once in the finals, the team won the first three rounds by 70 points, and lost the next two, putting them at 3-2 once again. After all rounds were finished, the final six teams gathered and the winners were announced. Medicine Lodge took second place! Not only was this a huge win for the team but it meant they made it to state. The meet will be held at Inman on Saturday, February 15th, at 12:00 p.m.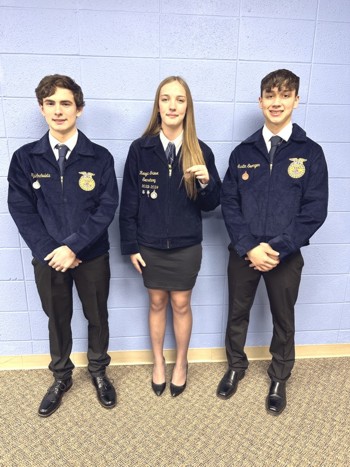 Guinea Dog
Ms. Nichols is pictured with grade level winners from yesterday's "Guinea Dog" trivia question. Trinity Reed (K), Allie Strait (1st), Makenna Brattin (2nd), Hunter Williams (3rd), Adrienne Simpson (4th), Rowan Walter (5th), and Noah Allen (6th)
Click Here for complete school news
Premiere Inside
School
Sports
Record
Local
Deaths
Opinion
KWIBS
Classifieds
Business Dir.
Subscribe
Ad Information
Staff
Contact Us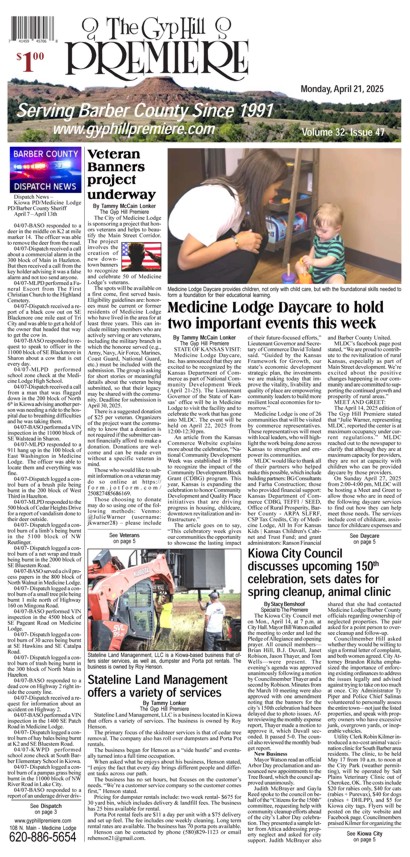 Warp Your Favorite Local Person. A Different Victim Each Week!!