School / Sports News - January 25, 2021
---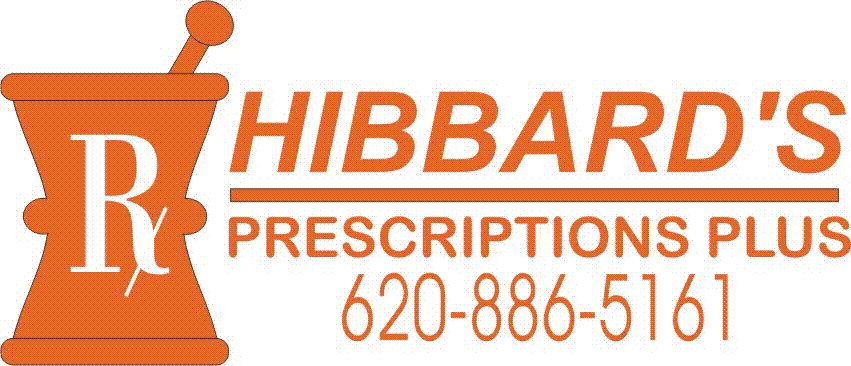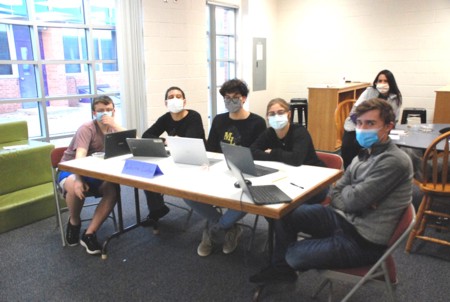 Varsity Scholars bowl team between rounds (Left to right: freshman Colter Sawyer and seniors Mason Garten, Carson Cargill, Krista Gerstner, and Seth Ehresman)

Scholars Bowl Team Starts Season
By Krista Gerstner
Extracurricular activities have taken a hit due to the COVID pandemic, and Scholars Bowl is no exception. The team has been unable to compete thus far; however, on Thursday, January 13, they were able to participate in their first meet of the season: an online varsity meet hosted by Fairfield High School. Team captain, Carson Cargill, says ďAlthough I would rather have meets in person, Iím still happy that we can compete in some way. Scholars Bowl is one of my favorite activities, and Iím grateful that we can compete in any form.Ē The Indians placed 1st in their pool with a Win/Loss record of 4-1 and were beaten in the finals by the Kingman Eagles with a score of 50-20, placing 2nd overall. The JV and varsity teams will compete in the virtual CPL League Meet on Tuesday, January 26, hosted by Wichita Trinity.


Each week teachers at the South Barber Elementary School select a student in each grade who is practicing one or all of the big three character ideas 1. Making Smart Decisions 2. Treating Others Right 3. Maximizing their Potential. Please give it up for the following students who received a prize today for having good character!!! Kindergarten - BrayLynn Williams; 1st Grade - Sara Unger; 2nd Grade - Ryan Maxwell; 3rd Grade - Aleaha Anderson ; 4th Grade - Taisen Ricke; 5th Grade - Lauryn Cropp; 6th Grade - Lydia Sciara


read complete story in our hard copy edition or subscribe online
Click Here for complete school news
Premiere Inside
School
Sports
Record
Local
Deaths
Opinion
KWIBS
Classifieds
Business Dir.
Subscribe
Ad Information
Staff
Contact Us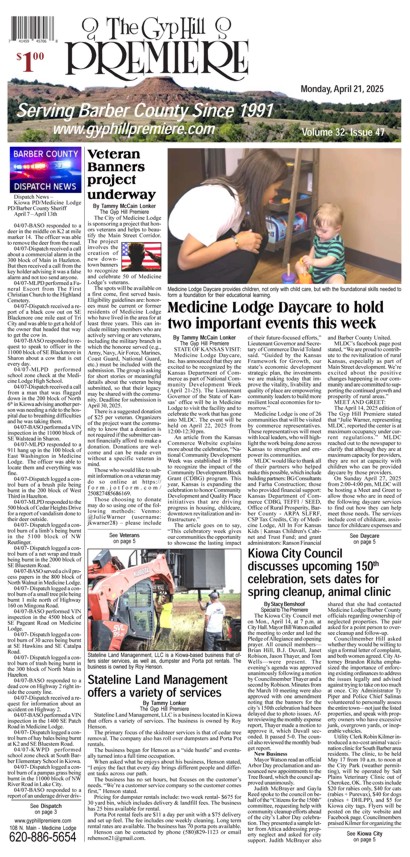 Warp Your Favorite Local Person. A Different Victim Each Week!!