120 E. Kansas 620-886-5686

School/Sports News - November 23, 2015
---
Click Here for complete school news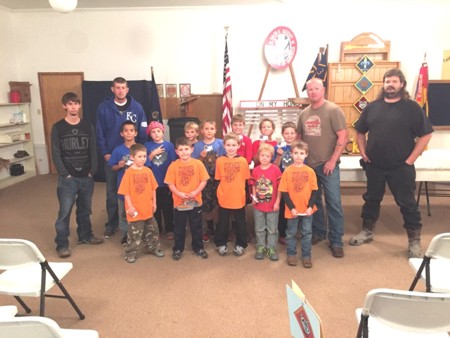 Courtesy Photo


Cub Scouts earn Bobcat Award
The members of Cub Scout Pack 227 recently earned their Bobcat Awards. Pictured below from left to right: back row: Den Leaders Kyle Wampler, Nathan Wampler, Brandon Phipps, and Ray Romans. Middle row: Eddie Castaneda, Cason Cline, Durham Nittler, Ian Dawson, Alexavier Nittler, Caleb Romans and Talon Phipps. Front row: Chance Schwerdtfeger, Collin Wampler, Dylan Otto, Auston Dutton, and Braxton Herd. Not pictured is the photographer, Cubmaster Brian Withrow.

Premiere Inside
School
Sports
Record
Local
Deaths
Opinion
KWIBS
Classifieds
Business Dir.
Subscribe
Ad Information
Staff
Contact Us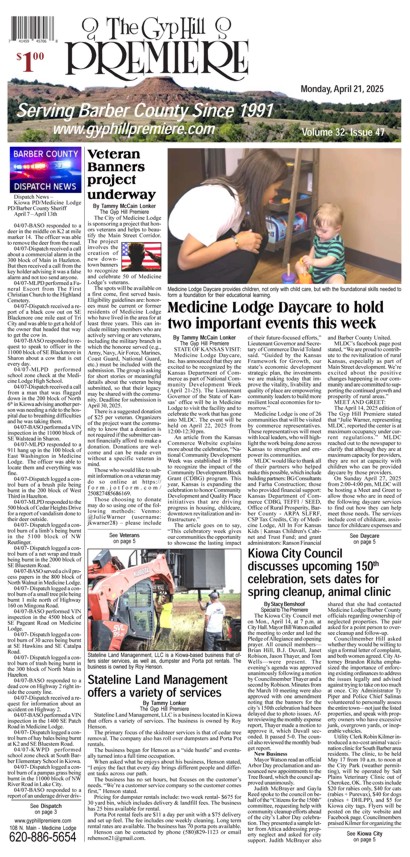 Warp Your Favorite Local Person. A Different Victim Each Week!!
For all School news subscribe to The Gyp Hill Premiere