120 E. Kansas 620-886-5686

School/Sports News - October 24, 2016
---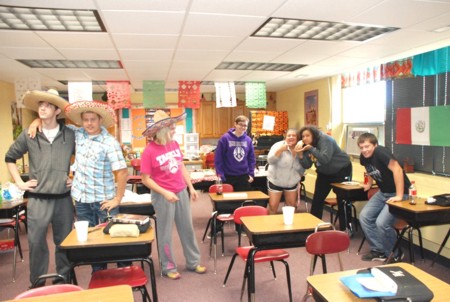 La comida nos dio pedo!
MLHS Spanish Instructor Mrs. Patricia Cargill brought the Spanish cuisine experience to life for her students as her classes celebrated with a fiesta day!! Each student brought a food item that was created from a Spanish/Mexican recipe and then they all chowed down on the various delicious creations. The classroom was decorated for a festive mood, and some students wore sombreros to add to the realism of the celebration. Pictured left to right are some of Mrs. Cargill's festive students: Wyatt Kolb, Tanner Wedel, Bianca Lewis, Brady Flesner, Kari Collins, Braxton Wells, and Riston Landwehr.
Premiere Inside
School
Sports
Record
Local
Deaths
Opinion
KWIBS
Classifieds
Business Dir.
Subscribe
Ad Information
Staff
Contact Us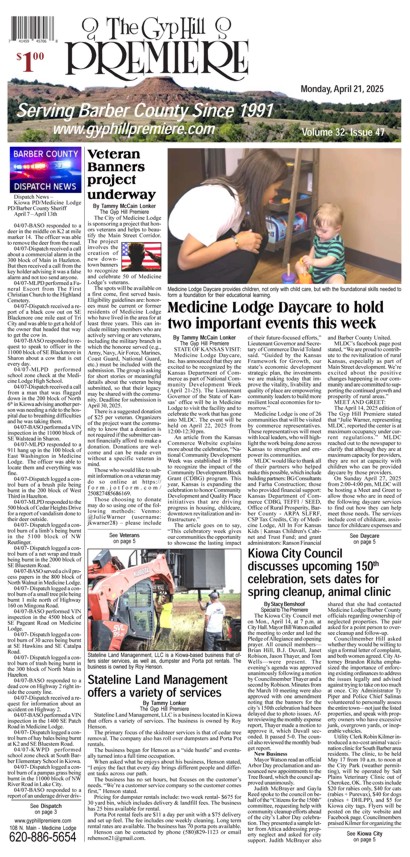 Warp Your Favorite Local Person. A Different Victim Each Week!!
For all School news subscribe to The Gyp Hill Premiere