120 E. Kansas 620-886-5686

School/Sports News - May 18, 2015
---
Click Here for complete school news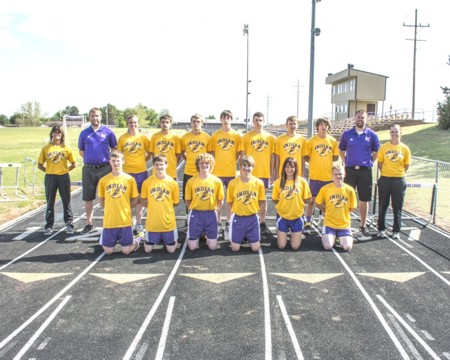 PHOTO BY CATHY COLBORN PHOTOGRAPHY
Coach Tina Buck, Coach Shane Hahn, Jane Jones, Dakota Winter, Austin Frost, Wyatt Kolb, David Jones, Reed Gibson, Zach Gehrer, Coach Judd Dohrmann and Coach Kami Dahlberg. Front row: Austin Walker, Russell Abbott, Cisco Armijo, Haedan McDonald, Sierra Cargill, and Levi Doornbos.

The race is on, MLHS travels to Greensburg Friday!
The 2015 MLHS Track Squad has been very productive at the meets they have attended during their season. Upperclassmen Sierra Cargill has brought home numerous medals from her performances in the long jump and triple jump, while junior runner Dakota Winter keeps earning hardware due to his stamina in the long distance races. Junior Jane Jones has scored points for the team in her throwing events. Seniors Haedan McDonald and Levi Doornbos handled the long distances races. The majority of the team members are sophomores or freshmen. The team members attended the Central Plains League meet on Thursday, May 14th, at Douglass. They will travel to their regional meet on Friday, May 22nd at Greensburg. The tracksters are coached by Head Coaches Judd Dohrmann and Tina Buck, and Assistant Coaches Shane Hahn and Kami Dahlberg. These coaches also handle the coaching job for the ML Junior High athletes.




Premiere Inside
School
Sports
Record
Local
Deaths
Opinion
KWIBS
Classifieds
Business Dir.
Subscribe
Ad Information
Staff
Contact Us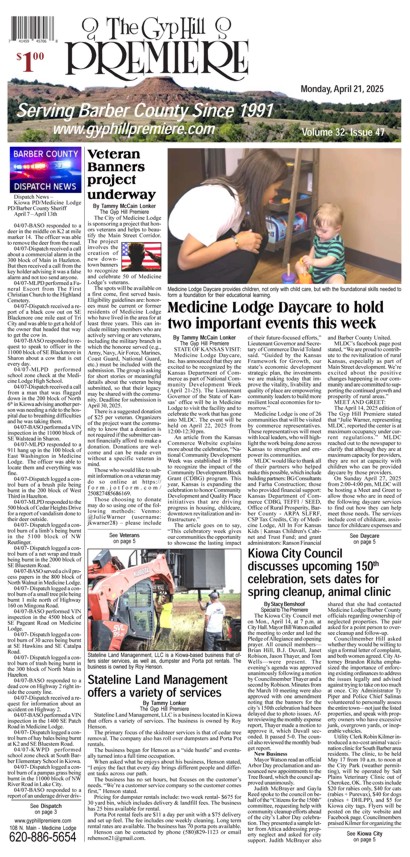 Warp Your Favorite Local Person. A Different Victim Each Week!!
For all School news subscribe to The Gyp Hill Premiere