120 E. Kansas 620-886-5686

School/Sports News - January 26, 2015
---
Schmidt makes Deanís Honor Roll

Lauren A. Schmidt, the daughter of Mandy Larrison and Ron Schmidt, has been named to the Wichita State University Deanís Honor Roll for the Fall semester of 2014. This is her third time to be included in the list of students who are enrolled full time (at least 12 credit hours) and earn at least a 3.5 grade point average on a 4.0 scale.
A 2011 Medicine Lodge High School graduate, Lauren is presently in her 4th year of college majoring in Business Management.
Although a fulltime student and fulltime employee, Lauren is also a Barton School of Business Deanís Ambassador. The Barton School Deanís Ambassadors act as the face of the Barton School of Business and as a liaison between students and the Dean to implement the Mission of the Barton School and act as a positive representation of the business school at Wichita State University and in the community.
Lauren did her internship with Northwestern Mutual Finance in Wichita. She will graduate from Wichita State University in May of 2015.

Premiere Inside
School
Sports
Record
Local
Deaths
Opinion
KWIBS
Classifieds
Business Dir.
Subscribe
Ad Information
Staff
Contact Us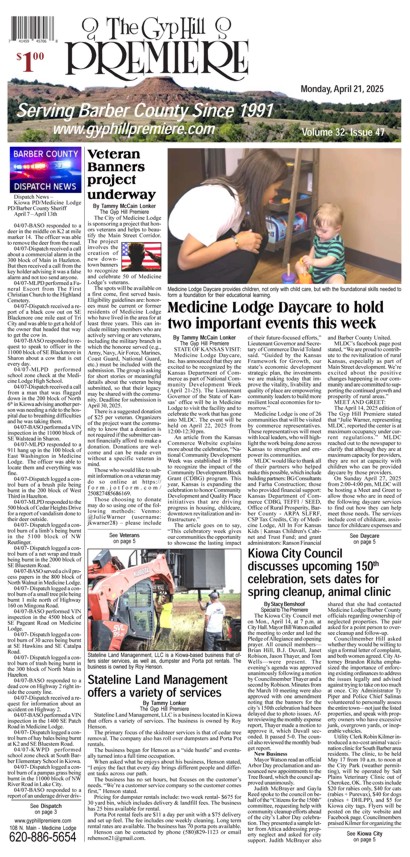 Warp Your Favorite Local Person. A Different Victim Each Week!!
For all School news subscribe to The Gyp Hill Premiere