120 E. Kansas 620-886-5686

School/Sports News - June 27, 2016
---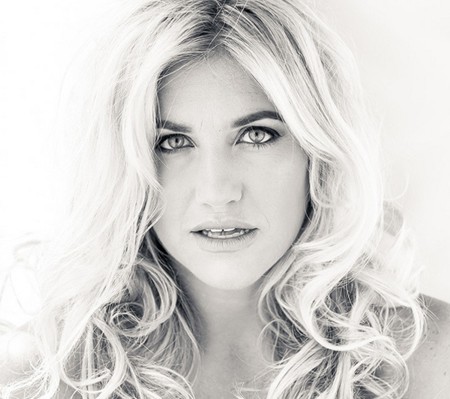 Country Music's stunning newcomer Morgan Myles will perform at Barber County Fairgrounds in Hardtner, KS - 7/30.
Myles to perform at
Barber County Fair
Powerhouse Vocalist and Buzzed-About Artist Readies for the Release of New Music Video for Summer Anthem "We Won't Go Home"
CONCERT: Morgan Myles Performance at Barber County Fairgrounds
DATE: July 30, 2016
TIME: 10:15 p.m.
LOCATION: Barber County Fairgrounds, 500 South Chickasaw, KS 67057
For tickets and more information, visit: http://bit.ly/21ulzXe
"The woman has got some serious pipes." – Rolling Stone
"…pour yourself a drink, turn up the volume and lose yourself in the sound that is Miss Morgan Myles." – Nash/Country Weekly
NASHVILLE, Tenn. (June 20, 2016) – Stunning Country music newcomer and powerhouse vocalist Morgan Myles is hitting the road this summer and will perform at the Barber County Fair in Hardtner, KS with Kyle Park on Saturday, July 30 at 10:15 p.m. As one of Country music's most buzzed-about artists, Myles' was recently featured in Rolling Stone's "10 New Country Artists You Need To Know" and NASH/Country Weekly's "Five New Female Stars Breaking Out in 2016." The hot newcomer will rev up the crowd with her towering voice, charisma and must-see performance. Fans can also look forward to the release of a new music video for Myles' summer anthem "We Won't Go Home," from her debut EP Miss Morgan Myles, which launched into the Top 20 on the iTunes Country Music charts upon release. "We Won't Go Home" is the follow up to lead single "Whiskey Dreaming." For tickets and more information, visit http://bit.ly/21ulzXe.
"I'm so excited to tour this summer and be able to connect with the fans out on the road. I have a lot of great shows lined up opening for some big names in Country and I can't wait to share that experience and my music with fans," says Myles.
Currently, Myles is touring nationwide opening select dates for Tim McGraw, Scotty McCreery, Justin Moore, Corey Smith and more. Upcoming stops include New York, NY (8/8), Foxborough, MA (8/11) and Brownsville, OR (8/14).
Morgan Myles "makes soulful country with warm echoes of rock and R&B, sprinkled with moments that recall why Faith Hill, Shania Twain and Sheryl Crow transcended their respective genres," acclaims The Boston Globe of her independently released Miss Morgan Myles EP. Landing at No. 22 on the iTunes Country music chart and featured in New Music, Spotlight On Women Of Country and New Artist categories upon release (Jan. 8), the triple threat vocalist, songwriter and guitarist has been named an "artist primed to break out" in Country Weekly's 2016 Ones To Watch, hailed as one of just a handful of artists "poised to tackle 2016's music scene head-on" by Nashville Lifestyles, and described as an artist that "has 'it -in spades" by Myspace.com. Since moving to Nashville nearly a decade ago to pursue her music career, the Williamsport, PA native launched onto the music scene with the release of her lead single "Whiskey Dreaming." Fans can watch the music video, which debuted on CMT Pure last fall, HERE. The song, written by Myles is included on her highly-acclaimed Miss Morgan Myles EP. Previously, Myles has teamed up with the legendary Vance Powell, collaborated with top tunesmiths Richie Brown (Garth Brooks, Jerrod Niemann) and Rebecca Lynn Howard (Martina McBride, Patty Loveless, Trisha Yearwood) and opened shows for Reba McEntire, Hank Williams Jr., Rick Springfield and more. For tour dates and more information, visit www.MorganMylesLive.com.
Premiere Inside
School
Sports
Record
Local
Deaths
Opinion
KWIBS
Classifieds
Business Dir.
Subscribe
Ad Information
Staff
Contact Us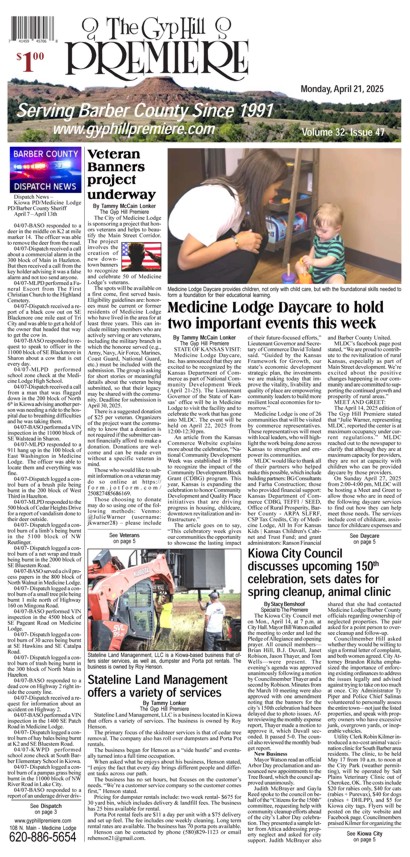 Warp Your Favorite Local Person. A Different Victim Each Week!!
For all School news subscribe to The Gyp Hill Premiere